Top 5 perks of smart home door locks in Evanston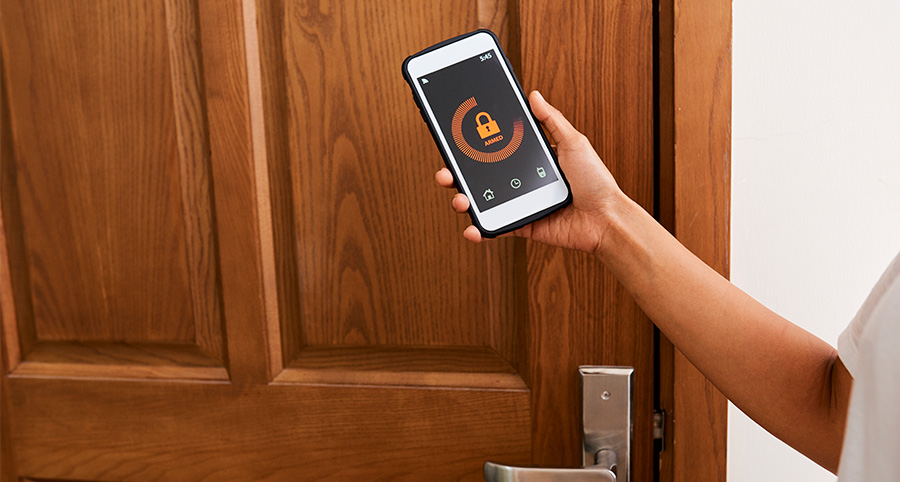 Can you recall when the the most convenient way to grant a neighbor entry into your home was to place a backup key under the front door mat or partially hidden within a flower pot? There's a much more secure way to do this today. Smart home door locks in Evanston will not only provide easy entry to people you wish to allow in, but they will also bring a new level of protection and ease to your normal routine. See our top five advantages of these contemporary devices.
No. 1 - Improved security for your home
Leaving a key outside for a friend or neighbor isn't the smartest idea for obvious reasons. Smart home door locks give you the opportunity to get rid of traditional keys altogether. In addition to access without physical keys, these tools elevate security in various ways as you can:
Program them to secure automatically after a particular length of time once they've been engaged.
Program them to activate at particular hours, like when you're going to sleep.
Go into the app on your phone to find out if the entrance is secured. If not, you can engage it from a distance.
No. 2 - Smart home door locks in Evanston make your life easier
Are you tired of fumbling around for a key when you're holding bags of groceries or a napping little one? This isn't a concern with smart door locks. A simple touch of your mobile device will have the door unlocked and ready for entry. Despite the fact that operability will vary, a range of models offer convenience with:
Operation through vocal commands and smart speakers. Need to open the door when you're in the middle of something? Simply speak a command to your Amazon or Google speaker.
No. 3 - Customize codes for family, neighbors, and other approved visitors
One of the greatest things about the majority of smart front door locks in Evanston is that you don't have to use a sole combination for your keypad. Instead, you are able to program customized passcodes for those who require access, like your family members, neighbors, and close friends. You might even program temporary codes or ones that work only at specified times. For example, if your cleaning crew typically enters between 12 p.m. and 2 p.m. on Mondays, you have the ability to customize a code for those hours.
No. 4 - See who activated the smart lock
This goes along with setting custom PINs, but it's still worth bringing up. Not only do you have the ability to set codes, but you may also track who is utilizing them and when. Did your teen come home unplanned during a school day? You even have the opportunity to obtain updates through your mobile device security app. That way, you'll be instantly notified the moment someone engages the lock.
No. 5 - Incorporate with other devices in your Evanston home security system
Whenever you have home automation configured into your security system, you may add ease and safety by having tools work together. For example, you might program your front entry light to switch on if the front door lock is engaged. Additionally, you might have the doors auto-unlock when a smoke alarm is triggered, helping you exit more quickly. You may personalize your home's protection in a variety of ways.
Find smart home door locks in Evanston from Vivint
Why not bring some additional simplicity and safety to your everyday life? Install smart home door locks in Evanston as part of your extensive home security system from Vivint. You'll appreciate the advantages like remote access, integration with other devices, and the opportunity to personalize access. Dial (847) 925-7636 today or fill out our easy form to begin.
Areas Served Around Evanston By Smart Security Specialists Your Local Vivint Authorized Dealer