Why a smart home security system is worth it in Evanston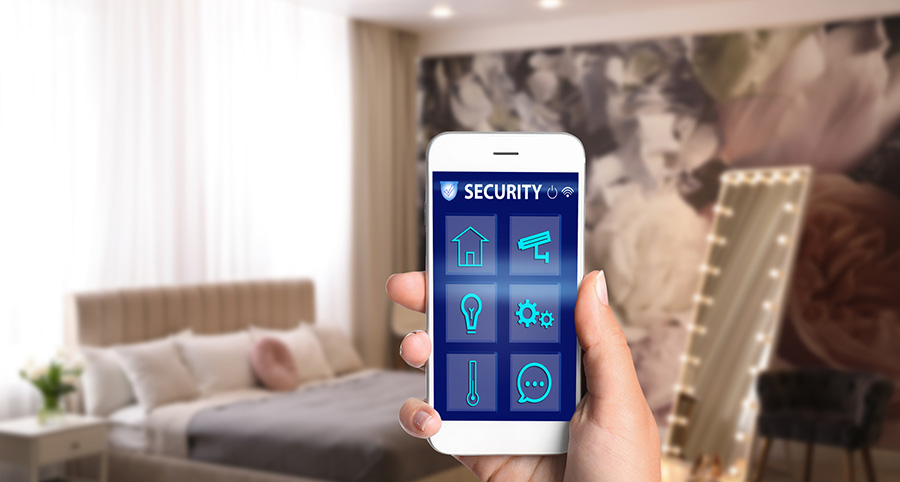 Sometimes it's hard to decipher if a home security system is worth it in Evanston. Even so, know that the latest a security system consist of a great deal more than a collection of door and window sensors. Today, your home security system can defend against disasters like fires and CO leaks and make your daily life more energy efficient.
Safety is the first part to a security system
Intrusion is the principal reason for installing a home security system in Evanston. With that in mind, many cameras and detection devices zero in on stopping an intrusion. However, a smart security system does more than simply safeguard your property by blasting an alarm. Now you can get smartphone updates, monitoring communications,and automation to assist in alerting you of an intrusion when you're at work or on vacation.
For instance, in the event you are running errands or working and someone comes on your front porch, your smart doorbell will detect the motion. It will instantly dispatch a warning to your phone with video footage of your guest. You may then access the integrated smartphone app and speak with whoever it may be by using the two-way talk capability, or have the front hall light turn on, so it seems like your house is occupied. If a break-in does take place, your home's protection will immediately notify your 24-hour monitoring team, and they'll quickly call the police.
A security system can protect you from fires, flooding, and CO leaks
Many different types of emergencies can occur at your house. CO leaks, fires, and flooding typically come unexpectedly and happen fast. Linking detectors to your home security system allows your smoke alarms and other components the same level of integration as your monitored motion detectors.
If disaster hits, your alarm's siren will ring, prompting all occupants of the home to get out. You could even have an alert sent to your phone, which is especially beneficial when you're not home. Your monitoring representatives are also advised, so they can contact emergency services while you get your family to safety.
Professional monitoring acts quickly in response to your home security emergencies
24-hour monitoring is often an important factor when determining if a home security system is worth it in Evanston. By including monitoring, an actual person reacts quickly to the alarm irregardless of whether the emergency occurs due to a home invasion, flood, or something else. First, they will call you to ensure you aren't experiencing a false alarm and to make certain everyone has moved to safety. Your agents will then alert your local emergency professionals so they can get to your house fast.
Your home security system is able to make your house more energy conscious
Smart lighting, locks, thermostats, and more can connect with your overall security installation to make your house more functional and energy conscious. Control all of these smart tools remotely with the security app on your smartphone or automatically set your lights and thermostat to adjust to a preset time. You have the chance to save over 10% on your monthly energy bills by utilizing automated devices.
Enjoy the advantages of a home security system today!
A modern home security system in Evanston is definitely worth investing in to protect your property and loved ones. To get started on your installation, get in touch with our smart home professionals. Simply call (847) 925-7636 or submit the following form.
Areas Served Around Evanston By Smart Security Specialists Your Local Vivint Authorized Dealer